Tyler Jundt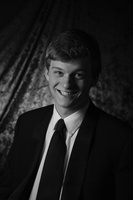 Tyler Jundt is one of the most requested DJ's on the BTE crew. With over 500 events to his credit, Tyler is as professional and skilled as they come. An Atlanta native, he grew up around musicians and has an inherent knack for anything music. Whether it's weddings, corporate events, youth parties, birthdays, etc., Tyler flourishes in any situation and knows just what to play to carry the energy throughout your event. His laid back personality also makes him a joy to work with.
Client Feedback:
"Black Tie Events was recommended to us by our venue (Little Gardens), and we ended up choosing them because of their great reviews as well as their reasonable pricing compared to other DJs. We were very happy with our decision! Black Tie Events' service throughout the whole wedding planning process as well as on the wedding day itself was very good. I contacted Rich several times with questions, because my brother was the ceremony musician and I needed to work out logistics. Rich was extremely responsive and helpful each time, and he made it easy for us to coordinate. Tyler was our actual DJ at the wedding, and he also did a great job. All of our requested songs were played, and it seemed like everyone had a great time dancing. Overall, I would definitely recommend this vendor to others!"
"DJ Tyler was wonderful! Comments were made throughout the night (and still to this day) that they've never seen so many people dancing at a wedding. He played all of our requests and the other songs played fit in perfectly. He worked with our other vendors to make sure that everything went smoothly."
LOVED our DJ!! DJ Tyler was amazing to work with. We had last minute changes on times for everything to start, and we hadn't picked out the mother son dance up until the day of the wedding. When we got to the reception, he came to greet us, and I told him the changes right then and he just flowed with it. It was great! I was so stressed and he just made it all work smoothly. The family I married into is Croatian and it was very important to have their music played, but the person who was supposed to burn the cd, didn't get it done, so I thought we were out of luck. Not true! Still not sure how, but we had Croatian music at our reception! We loved DJ Tyler so much we ended up keeping him there an extra 3 hours!! We DEFINITELY recommend Black Tie Events (And DJ Tyler, specifically!!) to anyone looking for an amazing DJ experience! :) Thank you!!